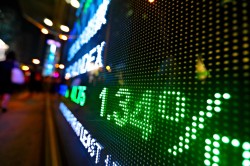 Americas Silver Corp (TSE:USA) – Analysts at Clarus Securities dropped their FY2019 EPS estimates for Americas Silver in a research report issued on Tuesday, September 24th, Zacks Investment Research reports. Clarus Securities analyst J. Spratt now expects that the company will post earnings of ($0.36) per share for the year, down from their previous forecast of $0.03. Clarus Securities also issued estimates for Americas Silver's FY2020 earnings at $0.11 EPS and FY2021 earnings at $0.12 EPS.
Americas Silver (TSE:USA) last announced its earnings results on Monday, August 12th. The company reported C($0.14) earnings per share for the quarter. The business had revenue of C$19.98 million during the quarter, compared to analyst estimates of C$32.60 million.
Separately, Laurentian lowered Americas Silver from a "buy" rating to a "hold" rating and decreased their target price for the stock from C$5.40 to C$5.10 in a research note on Tuesday, August 13th.
TSE USA traded down C$0.25 during trading on Friday, reaching C$3.44. The company's stock had a trading volume of 317,000 shares, compared to its average volume of 211,632. The stock has a market capitalization of $283.76 million and a PE ratio of -7.54. The company has a debt-to-equity ratio of 11.66, a current ratio of 1.17 and a quick ratio of 0.47. The firm has a fifty day moving average of C$4.04 and a 200 day moving average of C$3.16. Americas Silver has a one year low of C$1.66 and a one year high of C$5.19.
About Americas Silver
Americas Silver Corporation engages in the acquisition, evaluation, exploration, development, and operation of precious metals and polymetallic mineral properties in the Americas. It principally owns 100% interests in the Nuestra Señora silver-zinc-copper-lead mine, San Rafael silver-zinc-lead mine, and Zone 120 silver-copper exploration project located in Sinaloa, Mexico.
Recommended Story: What is the Stochastic Momentum Index (SMI)?
Get a free copy of the Zacks research report on Americas Silver (USA)
For more information about research offerings from Zacks Investment Research, visit Zacks.com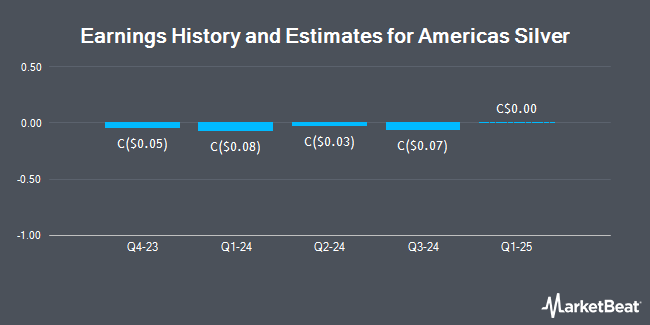 Receive News & Ratings for Americas Silver Daily - Enter your email address below to receive a concise daily summary of the latest news and analysts' ratings for Americas Silver and related companies with MarketBeat.com's FREE daily email newsletter.