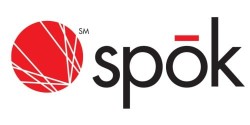 Spok Holdings Inc (NASDAQ:SPOK) declared a quarterly dividend on Wednesday, July 29th, Zacks reports. Stockholders of record on Monday, August 17th will be paid a dividend of 0.125 per share by the Wireless communications provider on Thursday, September 10th. This represents a $0.50 annualized dividend and a dividend yield of 5.20%. The ex-dividend date of this dividend is Friday, August 14th.
NASDAQ SPOK traded down $0.03 on Friday, reaching $9.62. 27,939 shares of the stock were exchanged, compared to its average volume of 52,363. Spok has a one year low of $8.53 and a one year high of $14.19. The firm has a market capitalization of $182.88 million, a PE ratio of -15.82 and a beta of 0.09. The company's 50-day simple moving average is $9.46 and its two-hundred day simple moving average is $10.36. The company has a current ratio of 2.21, a quick ratio of 2.21 and a debt-to-equity ratio of 0.05.
Spok (NASDAQ:SPOK) last released its earnings results on Wednesday, April 29th. The Wireless communications provider reported ($0.24) EPS for the quarter. Spok had a negative return on equity of 1.12% and a negative net margin of 7.64%. The firm had revenue of $37.27 million for the quarter.
Spok Company Profile
Spok Holdings, Inc, through its subsidiary, Spok, Inc, provides various communications solutions to healthcare, government, and other enterprises in the United States, Europe, Canada, Australia, Asia, and the Middle East. The company provides one-way messaging, including numeric messaging services, which enable subscribers to receive messages comprising numbers, such as phone numbers; and alphanumeric messages, including numbers and letters that enable subscribers to receive text messages.
See Also: What is Green Investing?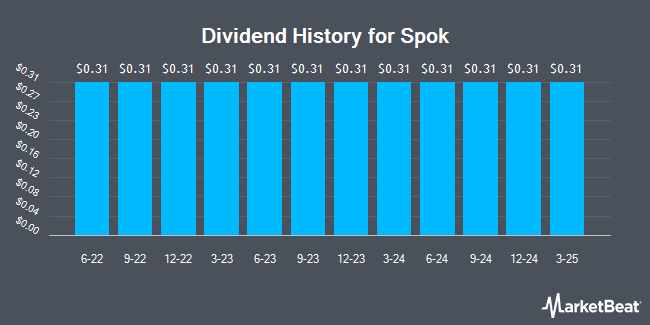 Receive News & Ratings for Spok Daily - Enter your email address below to receive a concise daily summary of the latest news and analysts' ratings for Spok and related companies with MarketBeat.com's FREE daily email newsletter.