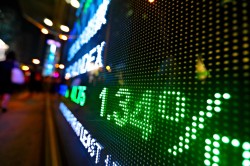 Primis Financial (NASDAQ:FRST) was downgraded by Zacks Investment Research from a "buy" rating to a "hold" rating in a research report issued on Tuesday, Zacks.com reports.
According to Zacks, "Headquartered in Charlottesville Virginia, Sonabank is a new regional bank founded by an experienced banking team with close to hundred years of banking experience. They offer a full line of products and services for personal and business banking. Sonabank specializes in small to medium sized business banking. They have extensive experience in Small Business Administration loans as well as other types of financing suited for businesses. "
Shares of Primis Financial stock opened at $15.39 on Tuesday. Primis Financial has a 1-year low of $7.58 and a 1-year high of $16.32.
Primis Financial Company Profile
As of December 31, 2020, Primis Financial Corp., had $3.09 billion in total assets, $2.44 billion in total loans and $2.43 billion in total deposits. Primis Bank, the Company's banking subsidiary, provides a range of financial services to individuals and small and medium sized businesses through forty-two full-service branches in Virginia and Maryland and through certain internet and mobile applications.
Further Reading: Depreciation
Get a free copy of the Zacks research report on Primis Financial (FRST)
For more information about research offerings from Zacks Investment Research, visit Zacks.com
Receive News & Ratings for Primis Financial Daily - Enter your email address below to receive a concise daily summary of the latest news and analysts' ratings for Primis Financial and related companies with MarketBeat.com's FREE daily email newsletter.